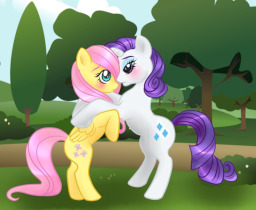 Fluttershy is looking for a new love when Big Mac breaks her heart for the last time, no matter who it comes from.
Rarity is fighting her feelings toward Fluttershy because she believes herself to be straight.
Big Mac tries to keep Fluttershy to himself even though he's with another mare every night.
Time for breaking hearts, false promises, love, and a few surprises including a race thought long gone and new entities...
Chapters (4)