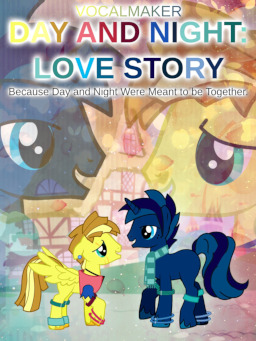 Co-Author: benjamin
Editor (and the best): LetThereBeWords
"Because Day and Night were meant to be together"
This is the story of Golden Sun, your everyday 16 year old stallion; shy, funny and a great friend, who works in a coffee shop as a cashier. His life is not particularly exciting, that is until the day he meets the love of his life, Night Star, consort and advisor of Princess Luna. He is not only one of the most handsome ponies in all of Canterlot but he is also a fun, loving, caring and responsible pony with a secret no one else knows.
After some plans to get to know each other better the two of them start feeling something for each other, but they can't tell the other for fear of losing him.
What will the future tell for our lovers?
Will their love conquer everything?
Chapters (1)