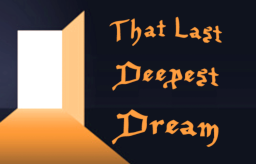 Luna considers herself the guardian of all who call the realm of dreams home during the night, the day, or any other hour slumber might take them. More than that, despite anything that might change that in the waking realm, she considers all dreamers hers in their own special ways...
Saying goodby is difficult, no matter how heartfelt the words exchanged may be. Watching them leave to a place where she knows she can never truly follow is moreso...
---
Written on a whim over the course of a few days with minimal revision and no formal editor besides my self and running it through a couple of word processors, so if there are any clear grammar/spelling/sentence structure issues please let me know. I will not be adding this to any groups or making any real efforts to share this story beyond posting it here, so feel free to add it to any groups you might think are appropriate and to share the story with whoever you think might enjoy it.
Chapters (1)