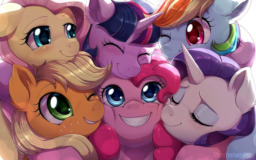 Source
In the brief moment when one guard leaves and a new guard arrives, everything slows down for a few moments. Then things resume again, a new face on the same mission.
---
*A love letter of sorts to this beautiful series that has done so much for us.
*Big thanks to Pascoite for his editing and pre-reading advice as I worked through one draft after another.
Chapters (1)