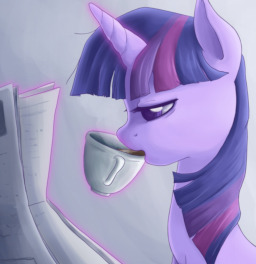 Source
Genius. Prodigy. Magus. Powerhouse. Unbalanced. Crazy. All words used to describe Twilight Sparkle at some point through her life. These are her adventures through her acceptance as Princess Celestia's student to her life in Ponyville and beyond.
Act 1: Twilight takes the entrance exam to Princess Celestia's School for Gifted Unicorns and begins a new life after an event damaged her personality, changing who she is forever.
NOTE: Now edited by the incredibly talented Dakun Skye!
Chapters (5)