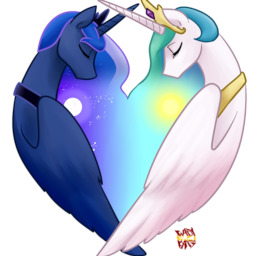 Source
When Luna finds a new prophecy from Starswirl, she and Celestia think it may have already happened, so they forget about it. They were wrong.
When they discover a comet is heading for Equestria and will cause all kinds of damage, they do their best to find a good solution, but when they can't, only an act of love will truly save them all.
Cover art by norang94 will take down if asked.
https://norang94.deviantart.com/art/Celestia-and-Luna-427487129
Chapters (7)