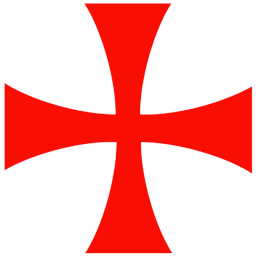 "Do you swear to uphold the principles of our order and all that for which we stand?"
"I do."
"And never to share our secrets nor divulge the true nature of our work?"
"I do."
"And to do so from now until death – whatever the cost?"
"I do."
"Then we welcome you into our fold, brother. Together we will usher in the dawn of a New World. One defined by purpose and order. You are a Templar. May the Father of Understanding guide us."
This is the Templar Oath, an exchange of words my friends and I wished to take part in. A world of peace through order and purpose, an idea that we wished to see be made reality. And after going to a video game convention dressed as all of the Templars from the Assassin's Creed game series, finding real Pieces of Eden, which we thought were fake, and getting sent to a humanized Equestria, we may be able to do what we wish, bring complete and utter peace and order to a world.
I am no longer Johnathan Gideon, the Assassin's Creed Fanatic. I am now Haytham Kenway, former Grand Master of the Colonial Rite, and one of the current Grand Masters of the Equestrian Rite. Together
Pegasi and alicorns keep their wings, unicorns and alicorns channel magic through their hands and earth ponies keep their strength.
This is my entry to the LoHAV/LoHAH-Verse.
Chapters (2)