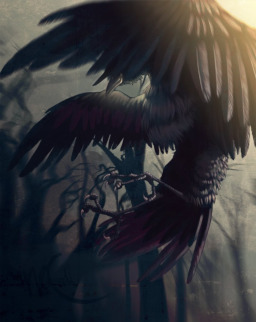 Jasper Earnshaw. Prominent Veilstone City businessman.
He protects Veilstone City from the greater evils, though his methods are... not exactly legal. But that's a minor detail, in his opinion.
So, how does an individual like this arrive in Equestria after Arceus performs his little Rapture? Well, he isn't quite sure, but he does know one thing: After waking up in the nigh lawless town of Stalliongrad, he sees an opportunity to start fresh.
He will become a necessary evil once again. But underneath his dark exterior, is he truly as bad as he makes himself out to be?
Chapters (3)