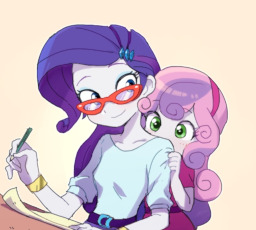 Love is kinda weird.
When you love someone, does the meaning change depending on who you tell it to? Why can't it just be the same for everybody? For two girls at Canterlot High School, though, that distinction might not vary as much as it does for most kids their age, or anybody else for that matter.
---
Written for the Slice of Life September Contest. You should join in while you still can!
Chapters (1)