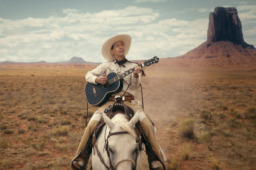 "There's just gotta be a place up ahead, where men ain't low down, and poker's played fair. If there weren't, what are all the songs about?"
Buster Scruggs asked and he received just that.
Had this idea after watching the film and I saw that no one else had posted anything similar. Figured I'd attempt it.
Chapters (4)