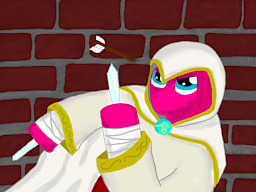 Experience a new kind of Ponyville; 15th Century Itallionia! Follow Pinkie Pie and Rainbow Dash as they try to get to the bottom of a mysterious gang.
Every saturday morning: on the hub!
I have Nug TWH and Grant(username unknown) helping me with this story.
The cover picture is mine that I originally made.
Chapters (2)