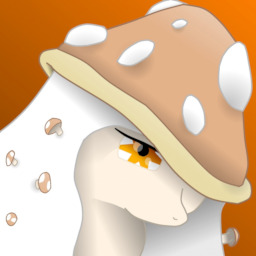 This story is a sequel to The Shroomlock Holmes of Monster Mares
---
Trust is something many tend to have trouble with. Friends, family, even married couples have trouble with it. So what would you suspect from someone who tricks and lies all the time? The truth? Truffles thinks so, and it's up to her to prove the innocents of a mischievous fairy. But it might be tough to disprove the one that caught her, someone who calls themselves 'The Greatest Detective in The World'.
This a story similar to one you may see with 'hard-boiled' detectives, but it's meant to be a lot more lighthearted and humorous. It's a sequel, but first timers just need to know three things...
1. The world is filled with monster ponies (of various degrees).
2. The main character is a Mushroom Mare detective with poor facial muscles.
3. Keeping an open mind is the key to solving cases.
This story will be in first person, but be prepared for inner-monologues that speak in past tense.
Made for '2nd Monster Mare Contest (Nightmare Night Fun)' where Halloween was the theme and I had to work with 8000 words again. Ending with this story winning 3rd place.
Chapters (1)