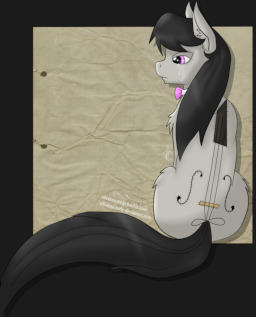 Source
Vinyl wasn't just a DJ. At one time, she was Octavia's DJ. Her lover, her life, and everything she wanted; the same goes for Vinyl. Yet, she always felt like she gave more. Like she met Octavia more than half-way in their relationship. Everything she'd done was past what she thought she'd do.
Until the argument. The argument that left both of them broken and shattered for six months.
Story title is still in the works.
Cover art belongs to me.
Chapters (1)