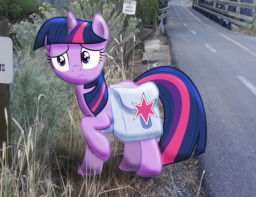 Source
"Equestria is...gone. Its as if it never existed at all. All these...humans. They've built up a civilization over what was once my magical, wonderful home."
"I don't hate them. I don't blame them at all. They evolved, they want to live. They don't know...They don't know the hell I've been through..."
"I just want Equestria back..."
Chapters (4)