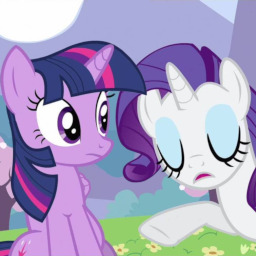 Rarity and Twilight have been dating for a couple of weeks. Being with Twilight is exactly what Rarity has hoped for, but she just had a nightmare about their relationship.
---
Written as a last-minute entry for the RariTwi Bomb because I had the idea, wanted to write something quick, and someone else posted a story today, so why not?
And yes, the nightmare at the beginning is a blatant reference to Monochromatic's The Enchanted Library. If you haven't read that story before, I highly recommend it. It's more than worth the time.
Chapters (1)