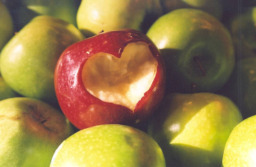 Oooh! Twilight's jealous! All her friends have found their love but Twilight. But no thanks, she'll stick to reading spells.
On a day trip to meeting Princess Celestia, she spies a handsome boy so called "Moon Swift" walking by in a royal tuxedo. Finding out he's Trixie's older brother (Not True!) , she insists she has no chance to capture his love.
~DR
I'm going to give it a try.
Chapters (1)