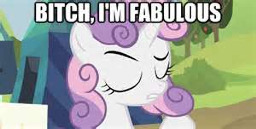 Where the death of stories begins.
AKA: Scrap Files
This story is in no way canon. Even to it's self.
WARNING: This story is not for the faint of heart, extra serious type, or a person who gives a shit about grammar. So don't be a dink and be butthurt when none of this makes sense.
Chapters (5)