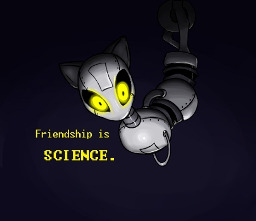 She had to do it. There was no other choice.
The creatures who called themselves "humans" had invaded Equestria, taken Luna and Twilight as prisoners, and used their powerful weapons to strip Celestia of her magic and wings. They gave the sun princess the decision to either willingly give up her body to them in the name of science, or be forced to give it up.
There was simply no other way.
*A crossover with My Little Pony and Valve's Portal series; credits to Clawshawt on Deviantart for the cover image.*
Chapters (1)