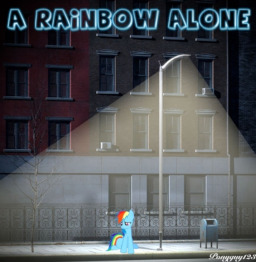 After a misadventure with a new pony, Rainbow Dash accidentally lets her jealousy get the best of her. Through pure shame, she runs away from home with no intention of returning. After a few days of wandering aimlessly across Equestria, she comes across the city of Manehattan.
When a mare is weak, sore, and alone, what does she have to lose?
(Inspired by Double Rainboom.)
(Don't ask me how.

)
Chapters (6)