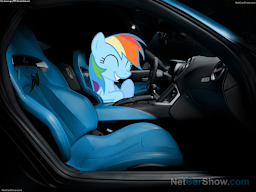 Fast and the furious pony version.
Krystal "Dashie" Dash learns a very big lesson when her parents have a horrible incident proves fatal for them. Now with pain in her heart and revenge on her mind she meets a strange pair and learn a very big secret.
My little work for TwilightClopple birthday and so in my wierd mind set created this.
Chapters (1)