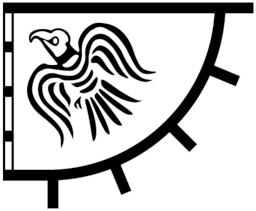 Source
Princess Luna has nightmares. Terrible nightmares. More importantly, nightmares that come every single night and day and infallibly disrupts her sleep. Turned to an intake of sugar and caffeine that Pinkie Pie would've been proud of just to stay awake, she consults Celestia for a solution to her sleep problems - who presents her with an idea long abandoned as useless fringe pseudoscience by any respectable researchers: Astral projection.
But Celestia's solution, while close to the mark, doesn't quite do its job. Or, at least, doesn't manage to ONLY do its job. For Luna isn't the only one having nightmares...
Meanwhile, on Earth, the 17th century has recently gotten itself a fairly abrupt makeover, in the form of the misplaced 20th century West Virginian town of Grantville landing smack in the middle of Germany - along with hillbillies, admirals and a LOT of shotguns. Now, 3 years later, these elements have consolidated themselves with the local powerhouses in an alliance with Gustavus Adolphus Vasa, king of Sweden - who, with his up-time friends, have managed to grab a quite sizable chunk of land in Germany and name it the United States of Europe, subdue Denmark-Norway into a reestablished Kalmar Union, introduce airplanes, ironclads, and rate of fire to the battlefield; and piss off just about everyone else on the continent in the process. Needless to say, the 30 Years War just got a LOT more complicated.
When these elements are forced together by an ancient breed of chaos, it should come as no surprise to anyone that the results aren't far from a nightmare.
Meanwhile, Equestria has to deal with the absence of both their diarchs, a lost (human) princess, an entirely different breed of chaos; and of course, the inevitable fact that every single villain with a score to settle is going to come back for a second round.
Some of which not even the Norns can save them from...
---
This is a crossover between MLP and the Assiti Shards/1632 series by Eric Flint (which is a very good read on its own, and I much encourage you to read it), with some norse mythology and homegrown thrown in (I couldn't make it fit, so I made it Bigger). Timeline-wise, this story starts about a year after Discord pony-time/2 months after the Changeling invasion; and 2 months after the Battle of Copenhagen earth-time; August of Anno Domini 1634, 3rd year of the Ring of Fire / Month 8 of Harmony Era year 2. Call me extrapolating, but TIME ES MUI IMPORTANTE, friends.
Chapters (7)