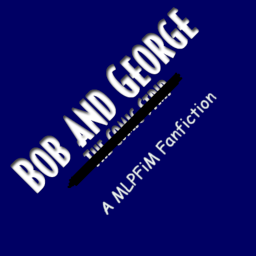 After aruging with the writer of this fic while trying to set the story, the cast of Bob and George get thrown into Equestria.
What happens to them!?
What will they do!?
Will they make it home!?
Is the Writer going to shamelessly insert himself!?
The answers are I dont know, they same thing they did for seven years but with ponies following the adventures of season 3 instead of the games, probably not, and oh most maliciously .
-This story happens during season 3, shortly after the return of the crystal kingdom. everything belongs to thier respective owners.-
Chapters (10)