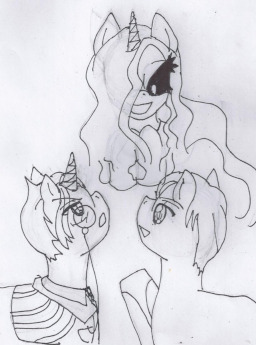 Source
Two Canterlotian collegiate cricketers decide to spend their vacation in Ponyville, and coach a team. They didn't intend to disturb a ghost, commit romantic blunders, or generally get sucked down into the normal, everyday lunacy of the town.
But, we all know what happened to the last pony from Canterlot who came to arrange entertainment for the locals...
***
Takes place near the beginning of Season 3.
The first, unedited chapters of this first appeared on Deviant Art; I'm hoping to get more feedback here than I did there.
Also, don't let the bad pun in the title confuse you, this has much more in common with P.G. Wodehouse than J.D. Salinger.
Many thanks to Radioactivekittenluv on DeviantArt, who permitted the use of some of her OC's in this fic, and did the cover art.
Chapters (3)