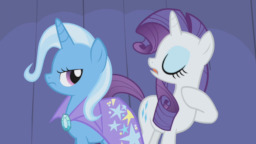 Trixie has not had it easy since the alicorn amulet had corrupted her.
Her hopes for the future dashed, she has moved to the Everfree Forest with only a hallucination to comfort her.
When even the forest chases her away she will need to depend upon the goodness and generosity of another for the first time in a long while.
Chapters (7)