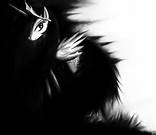 Shalin, a kingdom in which darkness embraces it, laying under the light of it's dual moons.
Never have they felt the warmth of the sun, Seen it radiant rays.
Only the wars and the unforgiving cold reality their world brings them.
Even in the disrepair, a King must remain hopeful, diligent, strong for his citizens. and no Alicon princess nor some strange ball of light in the sky will stop him. T
And I like to give thanks to my editor, mixer
for working on my story.
Chapters (14)