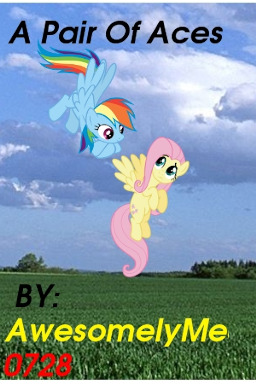 A Guest FanFic by my friend, AwesomelyMe0728. Fic belongs to him, but we agreed to publish it here. Edited (Slightly) and published with his permission.
Fluttershy has never been the greatest flier. In fact, she's never really enjoyed it either. But when Rainbow Dash finds out, she decides immediately to help her "really use those wings". What could go wrong?
Cover art by yours truly.
Chapters (3)