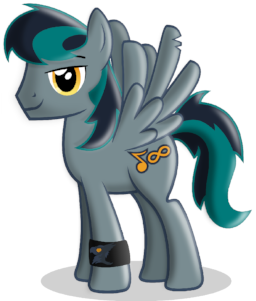 Note: I might add to this story in the future when I think of more ideas or, mainly, when I have any time at all. But for now, it's 'Completed'.
---
Gryph was a very talented gryphon. Well-versed in music, sciences and part of the Starbirds (an elite gryphon flying team), he seemed to have his whole life set for him! However, one unfortunate accident later leaves him transformed into something much weirder. Follow Gryph as he remembers his adventures in Ponyville and his attempts at learning the ways of being, and living as, a pony
---
Notes:
Characters featured in the story will be updated as chapters are added.
---
Credits:
A story inspired by the OC of BlackGryph0n
Gryph and the cover art belongs to BlackGryph0n
Chapters (2)