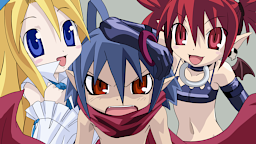 A plot between two meddling immortals to find something to occupy their young charges time with sees Laharl, Overlord of the Netherworld stranded in Equestria. Twilight Sparkle is tasked with looking after the displaced demon while a way back home can be found for him.
Unbeknownst to either conspirator dark forces take note of the cheerful little planet inhabited by the peaceful equines, with their own designs for the colorful land.
(technically there are no actual humans since they're all demons or angels...but I threw the human tag on there to be safe)
I feel like a small disclaimer may be needed. I'm planning to take some pretty severe liberties with Equestria and many of the characters from the show, so now and again they may act a bit out of canon character. Just a heads up!
Chapters (9)