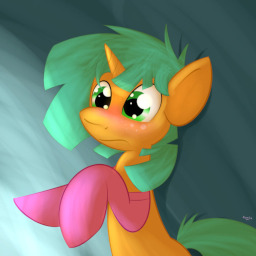 Source
Not quite a mare, but unhappy being a colt. It's a hard position for a young pony to be in. Would be easier if judgement weren't in every look, hate in every scowl. For Glitter Shell, even her friends and family aren't giving her the support she needs. So, she goes to find some in her personal hero.
Based on the blog Ask Glitter Shell. Give it a chance; I doubt you'll regret it.
Featured on Equestria Daily on August 12th, 2013; thank all of you for the support! Though please remember to support trans people in real life. This story is a very tame snapshot of what they have to go through for most of their lives.
Chapters (1)