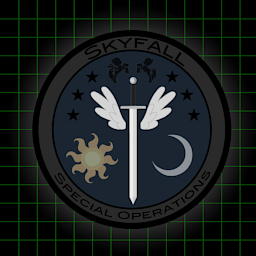 This story is a sequel to Skyfall
---
From the author: Chapters with ♫ have music to accompany them. Check the Author's Notes at the bottom.
Following the events of Skyfall, Shining Armor has moved to reform the Royal Guard into the intimidating fighting force it was always meant to be. Skyfall Team is on hiatus, a long-earned respite. For the first time since the Griffon War, Equestria is recovering and growing substantially, no longer living in the shadow of danger.
But when an allied unit goes rogue and new threats loom from the shadows, Equestria's harmony is thrown into international turmoil that could bring about a world war between old enemies and allies. It is left to Skyfall Team to cover up the incident, and eliminate the defectors, before chaos can erupt into full scale conflict that could spell armageddon. Facing off against their comrades, Skyfall will learn that sometimes the toughest fights we face are against our own brothers.
All characters belong to their respective creators.
Chapters (20)