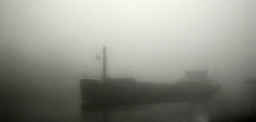 When an unknown ship appears off the coast of Baltimare three ponies are sent out to investigate. Things are not all as they seem aboard the vessel. When strange occurrences start happening They soon discover that there is far more to this ship then first expected.
My first Fic ever so please feel free to point and laugh.
Big thanks to Sorren for his help with this go check him out!
Chapters (5)