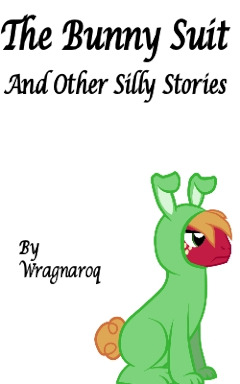 A series of comedic skits following the daily lives of our favorite ponies.
1. The Bunny Suit: Big Macintosh has to help Granny Smith sing to the water, and Fluttershy watches.
2. LaFlour's LaMent: Madame LaFlour contemplates her mortality as she awaits her own death.
3. A Feeling of Loss: Rarity has been robbed of one of the most important things in her life, and she will do whatever is necessary to get it back.
Chapters (3)