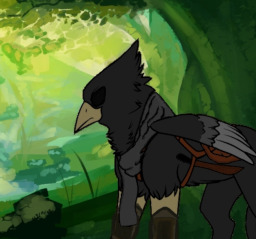 Getting kidnapped by a black van seems terribly clichéd until it happens to you, and you get thrown into a spiraling course of events, which seem to make no sense and end up in you getting sent over to the middle of Nowhere, Not-even-Earth.
Nathan got caught in this situation, and now he must learn to cope with the fact he isn't home anymore.
He's a gryphus now, and he's a moron. He's Nathan, folks.
Oh, and he's now a cyclops or something, because I hate him.
Rated Teen for obvious language reasons, as well as some dark themes.
Chapters (3)