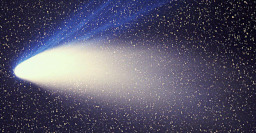 The Pegasi of Equestria have a long and proud heritage, stretching back to the days of Commander Hurricane. While much of those traditions and values have faded and become blurred with their unity with their cousins, some traditions, values, and even grudges never disappear.
The family of Stratus Prism has just suffered a harsh blow by fate and life, as they seek to overcome their grief they natural make wishes of the heart to a world they believe does not hear them. Until one day, it seems the world has in fact responded to their pleas.
Follow as a young Rainbow Dash and her family forge a trail of rainbows into the skies of Equestria, in the name of honor, family, friendship, love, and perhaps the future.
NOTE: rating may change with later chapters. / Collaboration with Obsidian Quill for some chapters, thanks bro!
Chapters (5)