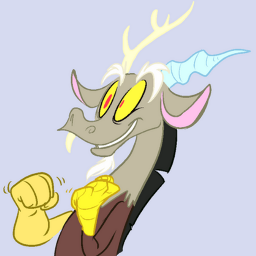 Discord is bored.
He is tired.
He wants to do something fun.
So he chooses to dance,
and everypony else does too.
Author Notes
~ Editors: TLSpark and Reddened Chaos.
~ Inspired by this, and the fact that most of the time everypony in the show breaks into a song once somepony starts singing. (EX: Winter Wrap Up, The Best Night Ever, Mystery Magical Cure.)
~ Character Tags should include mostly everybody in the show that I could had thought of at the time, but... you know... character tag limits.
Chapters (1)