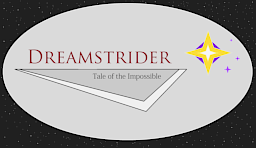 As usual, Twilight tucks-up Spike in his bed, looks out the window, and goes to sleep... Unknowing this will be the last of her normal days.
That night, a human calling herself Dreamstrider, the very first human magic-wielder, enters her life and flips all her perceptions of the universe upside-down...
Only to find, she is just the start.
Note: The categories/tags for this story may change over time because I don't really know specifically what will happen, it just happens.
Chapters (10)