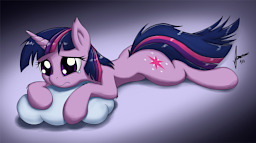 Source
Twilight Sparkle was desperate: her studies were failing, she lost her friendship, and she kicked Spike out of her library in a fit of rage. After gulping down four buckets of ice cream, she knew that there was only one way out for her...
Warning: contains suicidal Twilight
You can also find this story on DeviantArt
BTW, read this. This is far better than my story!
Chapters (2)