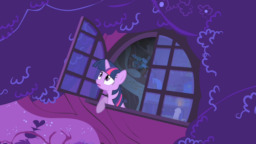 In a desperate attempt to thwart the plans of a power-hungry sorceror, Twilight Sparkle ends up displaced in time.
She finds herself in a world untouched by catastrophe of any kind. Everything turned out well in her absence, and her friends, who have missed her dearly for the last decade, are overjoyed to have her back.
Now she has a decision to make. Go to fight the foe she left behind, restoring time as it should have been, or stay and leave him be. All is well that ends well, after all. Right?
Much gratitude goes out to Sagebrush, who helped me untangle some of my messes!
Chapters (4)