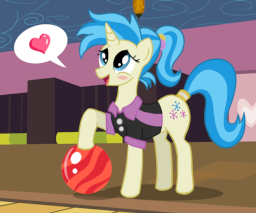 [Second Person Perspective] [Collaboration between Kody910 and Whirring Gears]
Bowling may not be your strong suit, but the Ponyville Bowling League is a chance to hang out with friends every Saturday. Especially Allie Way, who is right at home among the pins and bowling balls.
However, when things are said between all the noise of competition, blow hards, and rising tensions, what will this mean for you and your teammates?
---
Artwork courtesy of Jessy Ruiz of deviantArt. Go support him!
Chapters (5)