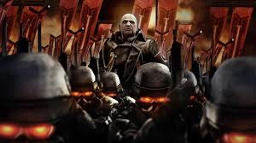 A lot of these chapters are a mess...So expect grammar mistakes...I will edit some if I have the time
this contains ponified Helghast, you've been warned
We have been fighting these monster who are called the ISA.
They say that we are the monsters.
No they are wrong. We were trying to make this country pure again.
We were trying to cure equestira form this discorded disease.
But they decided war.
They tried to make us just like them.
Trying to stop us from saving them.
And making us unhelghan.
But I will always be and forever will be Helghan.
cool art made for this fic can be found here
Thank you good0bye for the awesome art work :3
Chapters (7)