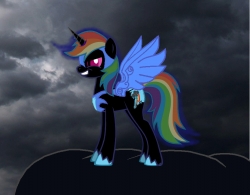 While Nightmare Moon is gone along with the threat of Eternal Night, the essence of the Nightmare still exists after the Elements of Harmony banished it from Princess Luna.
Having had a year to plan, it has now turned its sights toward what it sees as the weakest of the Elements' bearers.
A storm is brewing...
Chapters (11)