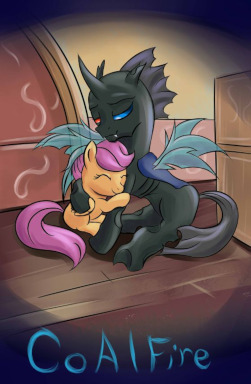 Source
Echo is a high ranking changeling officer. The Canterlot invasion was going perfectly, and her battalion had personally defeated the Elements of Harmony. Suddenly, she finds herself far flung from Canterlot, crashing into the Everfree forest. Now she is faced with a difficult reality - her hive, the only family she's ever known, no longer exists, and she must adapt to life as a pony. What she finds out about herself, though, will surprise her.
Rated Teen for occasional suggestiveness and language, tagged gore for brief violence, particularly in later chapters.
Dark because later chapters get pretty ... well, dark.
Chapters (11)