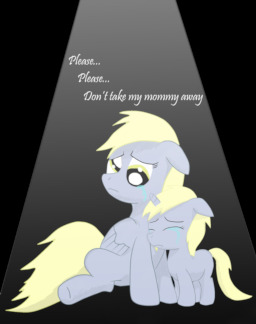 This will be a short story, around the 2000-3000 word range (edit: I lied, this will hit the 10k word mark and possibly on up to 15k as I didn't expect to do this much writing for the amount of plot I had planned in my head).
Derpy has been deemed an unfit mother, due to her mental condition, and has a real chance of losing custody of her only foal. Before that day comes though Derpy remembers how Dinky came to be, how her only source of pride and joy is tied to such a painful memory, and all of the time spent raising Dinky.
I'm writing this story in honor of a friend of mine who went through a very similar situation.
Chapters (9)