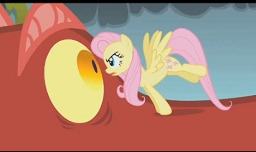 This is a side-story to Family Secrets: the Reveal.
After discovering that Fluttershy is a princess of the dragon kingdom, her friends try desperately to stop her from going through an arranged marriage. Meanwhile, Rainbow Dash tries to cope with her daddy issues, Rarity tries to avoid Rainbow Dash's insanity, and Pinkie Pie tries to be the sensible one as the group stumbles onto an ancient conspiracy between Griffons, Rock Farmers, and Harmony itself.
You asked for it; here it is. The Dragon Princess.
Chapters (1)