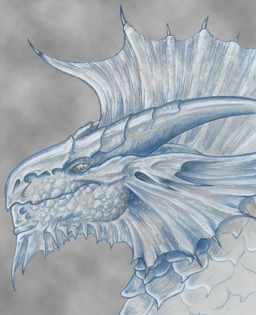 Source
Zircom is bored with life. After hearing hundreds of bard's tales, all he wants to do now is find an adventure of his own. Where his adventure will occur is a mystery. Zircom doesn't know, nor does he really care.
With some advice from a half-dragon cleric and the aid of a human wizard, Zircom formulates the perfect adventure: discover a new world. However, planar travel is not for the faint of heart, nor should it be done without proper forethought. But Zircom is a dragon, he can handle anything the planes throw at him... right?
Feedback and criticism encouraged
More characters to be added as story progresses.
Character modeled after the Silver Dragon from Dungeons and Dragons 3.5
(CURRENTLY BEING REVISED AND REWRITTEN)
Chapters (10)