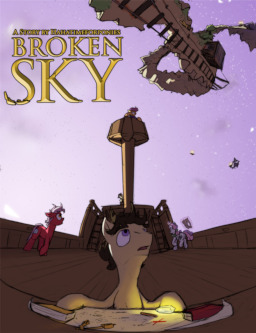 Source
One day, Equestria stopped being in one piece, and started being in a million pieces. The world literally ended. Life didn't. Any way they could, and any way they had to, ponies survived in the debris of Equestria.
On one piece of Ponyville, they survived quite well. Key Stone grew up with a simple but comfortable life. He spends all his time staring at the sky and buried in books, waiting for the faintest hint that life is out there.
And then it arrives.
---
Story returning to updates soon!
Chapters (5)