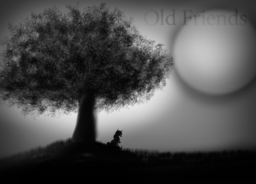 Source
Rated 9.5/10 by the ECS. Featured in the RCL. Dramatic reading by Neighrator Pony.
She noticed the pony for the first time when she was young, not long after she'd received her cutie mark. He became her oldest friend.
Note: comments contain spoilers; please don't read them before reading the story.
Chapters (3)