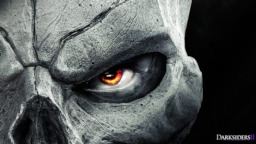 "OH! That would be the Elements of Harmony! They're the neatest thing! We each get a jewel necklace--Twilight gets a sparkly tiara--and we used them to defeat Discord and Nightmare Moon with rainbows that go pewpewpew-!"
A clawed glove wrapped over Pinkie Pie's lips, silencing her.
"What does the pink one speak of, pony?" He demanded of Twilight, who sputtered at his question. "Do these 'Elements' hold the power to resurrect humanity?"
"I'm... not sure." She returned, halfheartedly. "They're pretty powerful..."
"Where are they?"
"In Canterlot, the city on the mountains, but-"
He dropped Pinkie and stomped off, leaving her to flop around her stretched-out lips. Twilight saw that he was going out the door and in the direction of the city she had mentioned.
"W-wait! Stop!" She galloped after him.
Chapters (2)