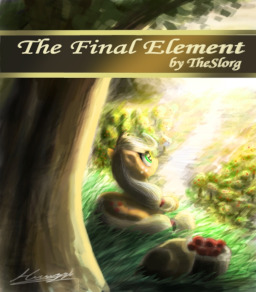 Source
James Hamilton and his young daughter, Amira, become separated after they are pulled into Equestria by an unknown force. Though awed and curious of the sapient creatures who inhabit the land, James just wants to find Amira and get back to Earth.
As time passes, and no sign of his daughter is found, James realizes that he may never be able to return home. Eventually, he begins to accept a new family into his heart.
But James was brought to Equestria for a reason—a reason that could tear apart the new bonds of friendship and family that have only just been created.
Pencil Illustrations by: Fladdrarblyg
Cover and Color Illustrations by: Huussii
Chapters (0)