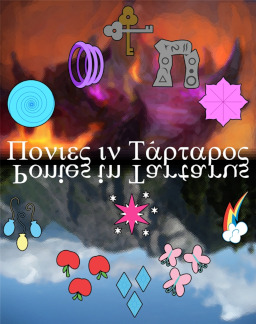 Spike, faithful assistant to Twilight Sparkle, has accidentally gotten his life force sucked out by a magical artifact. In that state, he was only considered mostly dead, not fully dead. As long as the artifact was taken away from him, he could recover. Before Twilight and the others could do so, one of the employees from the land of the dead already took Spike's soul away.
Now, in order to save him, Twilight and her friends will have to travel into Lot D, the land of the dead. There, they will beseech the land's ruler herself for the return of Spike's soul.
Notes: Takes place before Alicorn Twilight.
Let me know in the comments how you like the story, or don't like it, or any other random thoughts. It would be helpful.
Chapters (19)